COLORADO CHAMBER ORCHESTRA: WINTER CARNIVAL
Family Friendly Concert
WHO: Colorado Chamber Orchestra. Thomas A. Blomster, Music Director.
Noriko Nikki Tsuchiya and Silvana Santinelli, solo pianists. Jonathan Farwell, narrator. Dr. Anne Guzzo, composer. Dr. Naomi Ward, microbiologist. H. L. Hix, poet. Yi-Ting Hsu, watercolors.
WHAT: Winter Carnival Revisiting Saint-Saens' Carnival of the Animals
This concert will engage the audience in discussion and demonstrations of how Saint-Saens created his short musical composition Carnival of the Animals. The highlight of this concert will be the world premiere of Dr. Guzzo's new composition Carnival of the Microbes based on her participation with microbiologist Dr. Naomi Ward in the Ucross Pollinator experiment, using concepts and instrumentation of Carnival of the Animals. Music Director Thomas A. Blomster has written a new addition to Saint-Saens Carnival titled DOG (also a world premiere). Jonathan Farwell will read the poems of Odgen Nash that accompany the musical performance of Saint-Saens' Carnival of the Animals, as well as poems that H. L. Hix wrote working with Dr. Ward on the Ucross Pollinator experiment. Watercolors by Yi-Ting Hsu and photos of microbes will be shown during the performance. Dr. Guzzo and Maestro Blomster will also discuss their new works. This is the perfect concert for the young and young at heart.
WHEN: Sunday, January 24, 2016, 2:00 PM
WHERE: Main Stage Theatre, Arvada Center for the Arts, 6901 Wadsworth Blvd, Arvada, Colorado 80003-9985
TICKETS: $30 Reserved Seating http://arvadacenter.org/on-stage/cco-winter-concert-2015. Family Package: 4 tickets for $80. Student tickets (with ID): $12.00. Not available for online purchase, please call the Box Office at 720-898-7200 to purchase
WEBSITE: www.cochamberorchestra.org
FOR MORE INFORMATION CONTACT: Thomas A. Blomster, Music Director, Colorado Chamber Orchestra blomster@dmamusic.org, 303-322-1764
COLORADO CHAMBER ORCHESTRA
Thomas A. Blomster, Music Director. Jonathan Farwell, Narrator
Noriko Nikki Tsuchiya, Silvana Santinelli, Solo Pianos
Flute: Alaunde Copley-Woods. Clarinet: Mary Jungerman. Percussion: Robert Jurkscheit
Violins: Naomi Sue Smith, Ingrid Johnson, Javan Carson, Giga Romero
Violas: Alexandra Eddy, James Shaw. Cellos: David Short, Elle Wells
Bass: Ron Bland
NORIKO NIKKI TSUCHIYA, Piano
Nikki Tsuchiya's keyboard interests encompass everything from pre-Baroque clavichord through Baroque harpsichord to the most contemporary music represented by PASTICHE. She holds degrees in piano performance from CSU and Johns Hopkins University's Peabody Conservatory. Post-graduate studies include seminars in Taubman method injury prevention/performance ergonomics (Amherst College and Denver CO) and Eurhythmics (Carnegie-Mellon University and The Juilliard School). She has been solo harpsichordist or pianist with many Front Range orchestras including The Denver Symphony (now Colorado Symphony). Her passion is chamber music; a chamber music concert tour of Bolivia under the sponsorship of American Airlines and Shell Oil-Bolivia is a career highlight. As an educator, she has served on faculties at Union College (KY) and Red Rocks Community College (Lakewood). She currently juggles a large private teaching studio with performing and serves on numerous arts organization boards. I wish to acknowledge my principal mentors (both deceased) Wendel Diebel and Will Schwartz for instilling in me that music-making is more than just playing the notes on a page.
SILVANA SANTINELLI, Piano
Silvana Santinelli has performed in Russia, Czech Republic, France, Canada, China and Switzerland, in addition to the United States and her native Mexico. A Fulbright former scholar, Dr. Santinelli's many accomplishments include being the first prize winner of the Mexican National piano Competition. At the age of fourteen, she made her solo debut with the San Antonio Symphony, performing the Ravel Piano Concerto in G Major, after winning first prize in the Young Artist Award Competition.
Other prizes and awards include being the winner of the Ulrich Piano Competition, in Maryland, the French International Piano Festival Competition in Paris and the Josef Hoffman International Piano Competition. She was prize winner in the Corpus Christi International Concerto and Piano Solo Contest, the Kingsville International Young Performers Competition, the Mid-Texas Symphony Society Young Artist Contest, and the Five Towns Music and Art Foundation. Dr. Santinelli was a semifinalist in the San Antonio International Piano Competition, the Missouri International Piano Competition, and the New Orleans International Piano Competition.
Silvana Santinelli performances have taken her to concert halls worldwide, including the Kennedy Center in Washington, D.C; Palacio de Bellas Artes in Mexico City; The Phillips Collection in Washington D.C; Sala Cortot in Paris, France; the Chopin Festival in Marianzke Lazne, Czech Republic; the Rachmaninoff Festival in Tambov Russia; the International Piano Festival in Valle di Blenio, Switzerland; Her acclaimed performance at the 85th Season of the Tuesday Music Club in San Antonio, Texas has been featured on National Public Radio.
She holds a Bachelor of Arts Degree in Music from St. Mary's University, San Antonio, Texas; a Master in Music Degree from the University of Texas at San Antonio; and a Doctorate in Musical Arts from the University of Maryland, College Park. Her major instructors include Santiago Rodriguez, Andre Watts, Alexander Alexandrov, Valeri Grokovski, Emmett Vokes, and Robert Avalon.
Her two-CD set of piano music by Mexican Composer Rodolfo Halffter under CentaurRecords label has been internationally acclaimed. She just finished recording the Concerto for Piano and Orchestra by Mexican composer Carlos Chavez with the Orchestra of Guanajuato, under The Recording Consort Label.
In addition to her extensive career as a soloist, Silvan Santinelli is a member of the "Duo Francois" with her husband violinist Ronald Francois. They have toured around China, Canada, United States and Mexico. The exciting and dynamic duo recently was awarded with the prestigious Mexican grant FONCA. The project including International tours and a contract with Centaur Records, featuring compositions written for the Duo by Canadian composer Andrew MacDonald, American Composer Jim David, and Mexican composer, Juan Trigos.
In addition to her performing career, Silvana Santinelli keeps a private studio in Fort Collins Colorado and is a Guest Artist and teacher since 2011 at the University of Guanajuato and the Conservatorio de Celaya in Guanajuato, Mexico.
JONATHAN FARWELL, Narrator
Jonathan Farwell, now the last survivor of the seven children of American composer Arthur Farwell (1872-1952), has always loved working with musicians and orchestras. Though not primarily a singer, he has played El Gallo in The Fantasticks, The King in The King and I, Potemkin in Celebration, Victor in The Cat and the Fiddle, Don Quixote/Cervantes in Man of La Mancha, Strider in the Russian musical fantasy Strider, the Story of a Horse and, on Broadway, the Kralahome in Yul Brynner's last hurrah in The King and I, while also covering Mr. Brynner as The King. He has performed the Copland Lincoln Portrait with the Seattle Symphony, the Britt Festival Orchestra, and the Seattle Youth Symphony, for whom he also narrated Arthur Honegger's King David with the University of Washington Chorale.
Mr. Farwell has been a professional actor and stage director since 1959. Best known to Television audiences as the mysterious George Rawlins on The Young and the Restless and the vicious Judge Martel on All My Children, he still gets fan mail for his appearance as Capt. Walker Keel opposite Patrick Stewart on Star Trek:The Next Generation. His several Broadway appearances include the 1981 hit revival of Morning's at Seven, and Tom Stoppard's Night and Day, in which he took over the leading male role opposite Maggie Smith at the Kennedy Center, pre-Broadway, during her co-star's absence. After joining the Broadway production of Amadeus, he was cast in the starring role of Antonio Salieri in the touring production, covering the U.S. and Canada for six months. He regards this as the pinnacle among his stage roles.
In a long career in regional theatre, Farwell has played well over a hundred leading roles ranging from Shakespeare to Dracula; from Willy Loman in Death of a Salesman to Prospero in The Tempest to Sherlock Holmes. He has shared the stage with such luminaries as Eva LeGallienne, Teresa Wright, Nancy Marchand, Richard Chamberlain, Maureen O'Sullivan, Gary Merrill, Rosemary Harris and Dame Maggie Smith. Since retiring to Fort Collins in 2005, Jonathan and his wife Deb Note-Farwell have committed themselves to local theatre. He was twice nominated for a Denver Post Ovation Award as Best Actor in a drama for his appearances as C. S. Lewis in Shadowlands, and as "Sir" in The Dresser, both at Bas Bleu Theatre, where he also both directed and appeared in Sylvia, with Deb as the captivating canine; played King Henry II in The Lion in Winter; Scrooge in the musical World Premiere of A 1940's Radio Christmas Carol; Judge Francis Biddle in the poignant biographical drama, Trying, directed by Deb, as was his most recent performance as the Alzheimer's-afflicted Gunner in The Outgoing Tide. He has directed many plays at Bas Bleu, including Someone Who'll Watch Over Me, which earned him another Denver Post Ovation nomination as Best Director. Jonathan and Deb also co-direct the Bas Bleu Readers' Theatre program, which Jonathan founded in 2006. For OpenStage Theatre, Jonathan has appeared as Don Quixote/Cervantes in Man of La Mancha, as King Lear, and as Salieri in Amadeus, for which he was honored with the Colorado Theatre Guild's "Henry" Award as "Outstanding Leading Actor in a Play" in 2013.
ANNE M. GUZZO: Composer
Anne Marie Guzzo is an internationally performed composer and the founder of New Frontiers Festival of contemporary music based in Laramie, Wyoming. Passionate about new music, Guzzo performs regularly as a clarinetist and teaches composition and theory at the University of Wyoming. Research interests include the music of Pulitzer Prize-winning composer, Shulamit Ran, the cartoon music of Carl W. Stalling, silent movie music, and musical absurdism.
Guzzo's music was recently performed in London by the AdZel Duo (Mariam Adam of Imani Winds and Stephanie Zelnick of the University of Kansas/Boulder Philharmonic clarinets) and in Los Angeles by the Synchromy collective with perfomers Iryna Krechkovsky Loucks, violin; Colleen Sugata, viola; and Ross Gassworth, cello.  Guzzo was a 2012 Fall Artists Resident at the Brush Creek Foundation for the Arts in Saratoga, Wyoming, and her works were heard in 2012 in Goianiâ, Brazil played by the Orquestra Musicâmera de Goiás with Joaquim Jayme, conductor, and Diego Caetano, piano soloist at the Festival Internacional Música Clássica no Coração do Brasil as well as at the SESI Theatre's International Women's Day celebration in March, 2012 performed by Rubia Santos, piano, and Guzzo herself on clarinet. Anne was a 2014 resident at the Ucross Foundation, participating in the cross-disciplinary collaborative Ucross-Pollination project where she worked on the beginnings of a geolgical opera with Dr. Ron Frost. Anne was a 2011 Wyoming Arts Council Fellow, and a 2010 fellow at the Cortona Sessions for New Music in Cortona, Italy where her music was performed by DuoSolo (Mary Fukushima, flute, and Michael Kirkendoll, piano). Her compositions were also performed at the Made In Woman festival in Bologna, Italy in June 2010 in collaboration with Theatre Amoeba, an international theatre collective.
Compositions by Guzzo have been heard at numerous festivals, including the American Composers' Forum New Music Salon in Minneapolis, the ArtPoint Festival in Frankfurt Germany, the International Cello Encounter in Rio de Janeiro, Brazil and the Oregon Bach Festival Composers Symposium (OBFCS) performed by New York new music ensemble, Fireworks. Guzzo was the recipient of a Crumb Commission from the OBFCS for a new work that celebrated the 75th birthday of renowned composer, George Crumb.
Her music has been played by the Empyrean Ensemble in the San Francisco Bay Area; the Divan Consort in Los Angeles; Third Angle in Portland, Oregon; Telling Stories from Boulder/Denver Colorado; the Cheyenne Symphony Orchestra in Wyoming; and a number of other ensembles.
A native of Wyoming, Anne Guzzo earned her Ph.D. in theory and composition from the University of California, Davis, where she studied composition with Ross Bauer and Pablo Ortiz. Her master's degree is in 20th Century Music from the University of California, Santa Cruz, and she received a bachelor of music in clarinet performance from the University of New Mexico in Albuquerque. anneguzzo.com.
NAOMI WARD: Microbiologist
Research in the Ward laboratory is conducted on bacteria, and focuses on evolutionary cell biology and ecology. We have a particular interest in the unusual endomembranes of planctomycete bacteria (especially Gemmata obscuriglobus), how these features evolved within the planctomycete lineage, and their functional consequences for the biology of the cell. While most of our recent work has been on the spatial organization of gene expression, we are also interested in other structural and functional aspects of the endomembranes. Most of our ecology work is conducted within the human gastrointestinal tract, where we are examining the contribution of the gut microbiome to pediatric health and disease. Our primary focus is on Hirschsprung's disease, a developmental defect of the enteric nervous system that often leads to enterocolitis, a serious inflammatory condition. Our recent work suggests that the primary developmental defect alters early microbial colonization of the gut, which may predispose these patients to enterocolitis. A future goal is to apply an improved understanding of these processes to the development of more effective clinical interventions. Background: Ph. D. Biological Sciences, The University of Warwick, United Kingdom, 1997 B. Sc. Microbiology, The University of Queensland, Australia, 1993.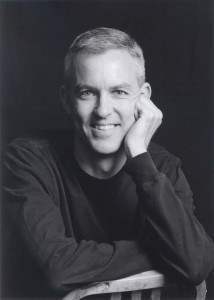 H. L. HIX: Poet
H. L. Hix's recent books include a poetry collection, I'm Here to Learn to Dream in Your Language (Etruscan Press, 2015); a translation, made with Jüri Talvet, of the poetry of Estonian peasant poet Juhan Liiv; and an art/poetry anthology, Ley Lines (Wilfrid Laurier Univ. Press, 2014). Others of his recent poetry collections include a "selected poems," First Fire, Then Birds: Obsessionals 1985-2010, and Chromatic (a finalist for the National Book Award). He has been a visiting professor at Shanghai University, and a Fulbright Distinguished Lecturer at Yonsei University. Currently he teaches in the Philosophy Department and the Creative Writing MFA at the University of Wyoming. More information is available at his website: www.hlhix.com.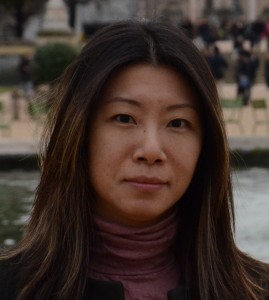 YI-TING HSU: Watercolors
Yi-Ting Hsu is a freelance clarinetist, a passionate teacher of clarinet and piano.  Ms. Hsu grew up in Taiwan.  She began piano studies at age 7 and clarinet at age 10.  She took drawing and water coloring classes for one year when she was 9 years old.
After received her bachelor's degree in music performance from Taipei National University of the Arts, Ms. Hsu accepted a full-scholarship to Temple University to pursue graduate studies in clarinet performance.  She received her master's degree from Temple University in 2002.  In 2003, Ms. Hsu attended Duquesne University as a full-scholarship student and received an artist diploma in clarinet performance there in 2005.  In 2006, Ms. Hsu moved to Colorado. She has performed with several regional orchestras in Colorado and Wyoming.
Ms. Hsu lives in Denver with her husband Alex and dog Yo-Yo.  She enjoys living a creative life composing music, drawing, painting, gardening, performing and teaching.
Artist statement:
I would like to thank Thomas and Nikki for inviting me to create a set of watercolor paintings to accompany the Carnival of the Animals.
Creating this set has been a wonderful experience for me.  I have enjoyed every moment of this project, from research at the library and online, drawing sketches, and then the actual painting.  Once I started working, I found it hard to stop thinking about the paintings.  My goal was not only to give each painting its own character and tone reflected by the theme of the music, but also to connect the paintings in a way that make a complete series.
I hope you enjoy looking at the paintings as much as you enjoy the music of the Carnival of the Animals!